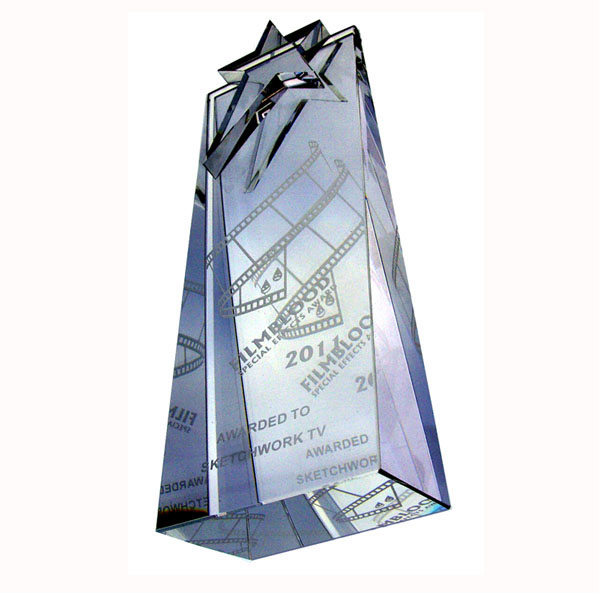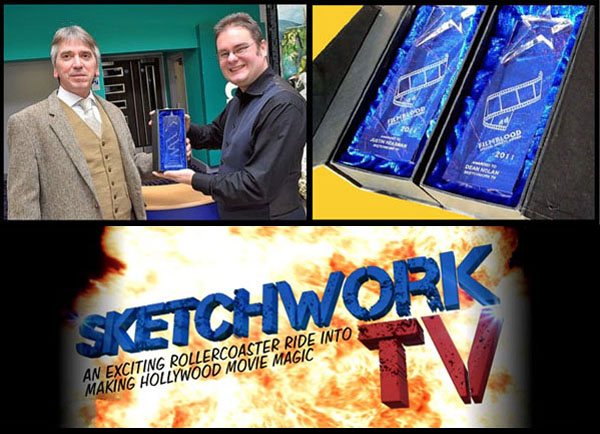 Dale Dempsey presented the 2011 Filmblood Award for Special Effects, to Justin Heasman and Dean Nolan of Sketchwork TV. The ceremony took place yesterday in the fabulous new Lighthouse Cinema in Newquay, the Mayor of Newquay was present as was the local press. Sadly Dean could not be there for the presentaion as he was touring the UK with his theatre company.
"We are so impressed with the way Justin and Dean, not only entertain their audience but educate them too, with their well-written and well-crafted short films. On behalf of the Filmblood team, I would like to wish you all the sucess in the future"    Dale Dempsey
 Filmblood Awards radio clip from 'The Late Show' with Vic Morgan on BBC Radio Cornwall.