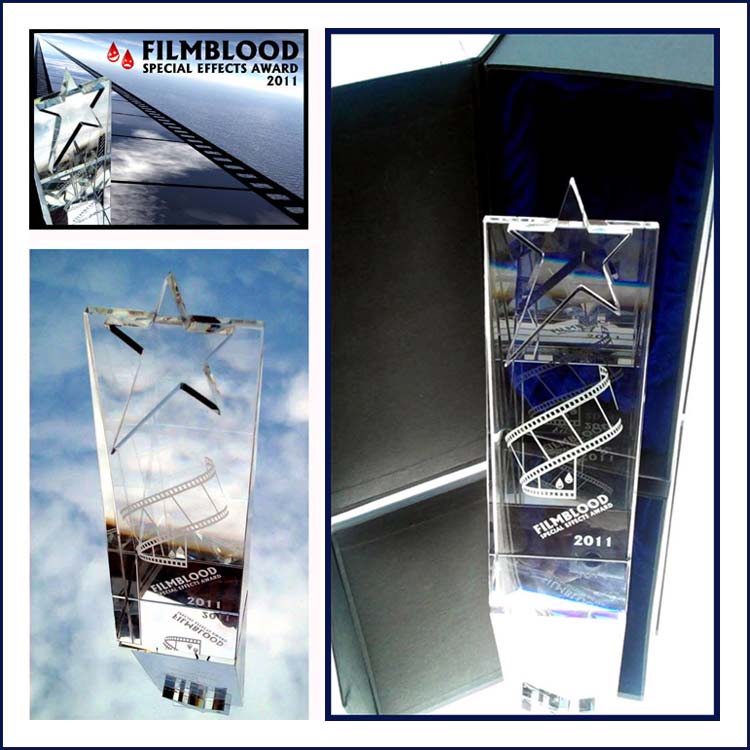 With some late contenders to contemplate, we are working hard to choose this years winner!
The winner will be announced on this blog tomorrow and will also be published on the front page of our website.
"The Filmblood Special Effects Trophy is awarded in recognition of outstanding contribution to the field of special effects by independent film makers working in the genres of science fiction or horror.
Innovation and creative thinking are critical to the success of any industry, none more so than film. It is our hope that by celebrating new talent in the visual arts, specifically the application of make up and special effects, the quality of independent and amateur film productions will continue to grow.
We are constantly searching and monitoring the media for new film making talent, and pride ourselves in providing an honest and independent assessment for any candidates chosen for our awards.
All candidates are selected purely on their merit. There is no requirement, or obligation to use, or purchase any of our products. We maintain a strict and ethical barrier between our commercial operations and our awards evaluation process."
Dale Dempsey