We are pleased to announce the winners of our 2012 Customer Photo Competition!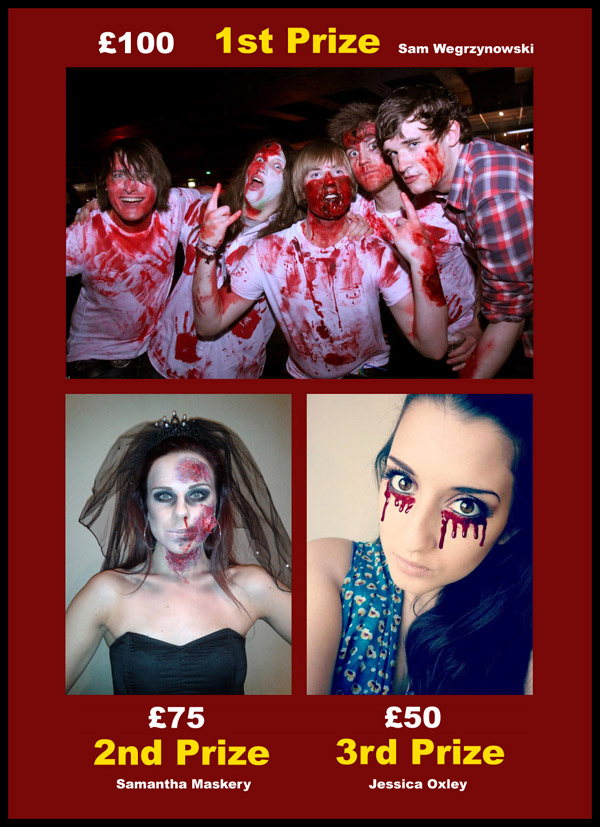 1st: Sam Wegrzynowski – Chosen purely for the bloody mess you made and the obvious fun you had at your zombie fest!
2nd: Samantha Maskery –  Great use of multiple products to produce a stunning scary effect.
3rd: Jessica Oxley –  Unique artistic use of our blood and blood thickener to produce this fantastic image.
As a big thank you to everyone who submitted images this year and did not make it through to the last three, we will be sending you all one of our lovely mugs (see below).
The Filmblood Crew