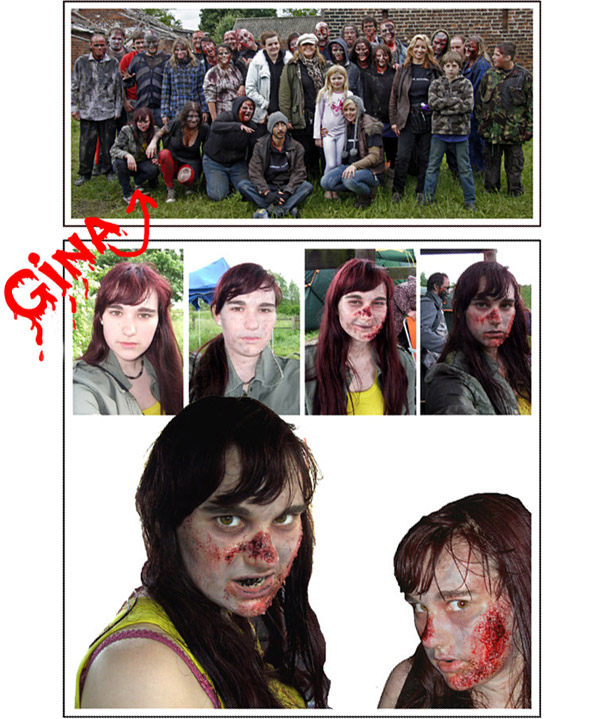 Gina Hooper is currently studying for a degree in Screenwriting for Film and TV at Preston, Lancashire. She is currently an apprentice with us working in our 'Movie Aesthetics Department, what we lovingly refer to as 'THE MAD HOUSE'.
Gina has always wanted to be in a horror film and was delighted when she was told she could play the part of a Zombie (no, not a rotting limb or putrid eye!) in a new independent film called The Eschatrilogy. Filming of the final part of the trilogy was shot last weekend.
The Eschatrilogy is an epic film which is currently in production by Safehouse Pictures UK.